Cylinder/Round Paper Box is a new design for cosmetic, wine, candle and flower industry . They attracted people`s attention via it`s beautiful and special shape. The round tube can be made by machine and wrapped with cover paper by hand . The outside cover can be kraft paper , art paper , fancy textured paper , fabric and etc. In addition , we are able to provide various insert tray in EVA, sponge, PS material to hold these items inside .
There are 2 main round paper boxes , one is Paper Cylinders With Rolled Edge and the other is Flat Edge Cylinder Round Tube , which one do you like ?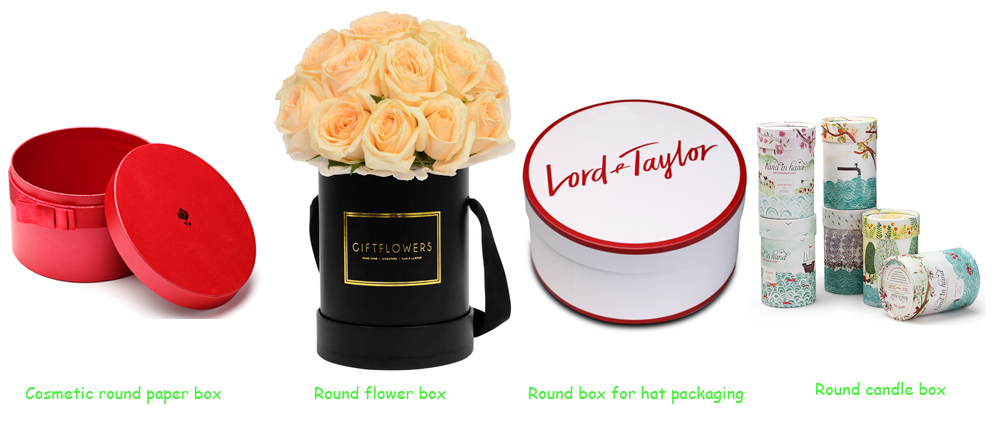 Like it , to get a quotation right now !