What kind of wine Paper Box do you need?
Wine Paper Box also is our necessary product line.

We have provided wine box to many customer from all the world,so we have rich experience in it.
so i am here to recommend some beautiful Wine design for you,it may help you to know that the packaging is very important to your brand promotional .
1:first of all ,my favourite box type ---round shape paper box with lid.
it can protect your wine bottle very well ,and you also can lift it by handle,great design:D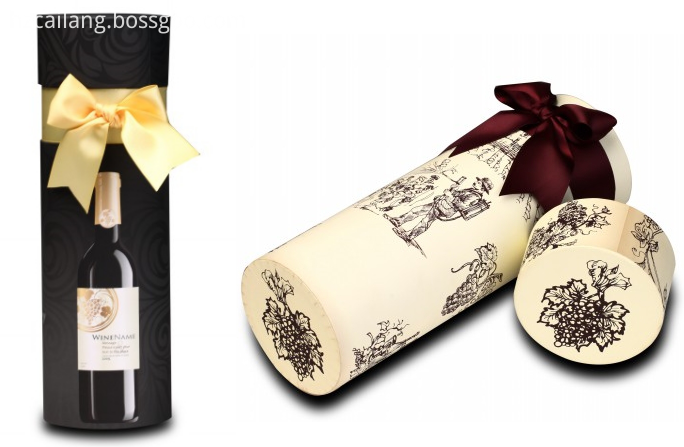 2:Then ,i would like to share the wine box in book shape ,it look like a gift,
all the box's printing& size can be custom.
3:some of our customer want to save the shipping volume ,so he wanted us to design a wine box ,can be flatted shipping ,so we make a collapsible wine box for him,please find following paper box picture:

4: most of the wine need to be shipped into the wine box,so we also need to make some paper box with inner tray,like following picture ,it will hold your wine well ,then you can ship it freely.
we also can provide EVA/SPONGE FOAM/ PLASTIC VAC FORM